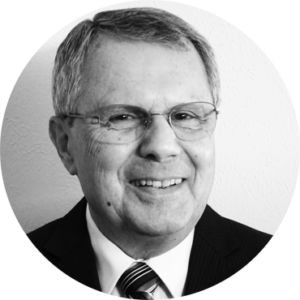 Mr. Reiter is a Licensed Professional Electrical Engineer in Texas and eight other states. He also maintains a record with the National Council of Engineering Examiners. Mr. Reiter is also a Certified Fire Investigator and has worked as an electrician and design engineer. During his 40+ years in the electrical field Mr. Reiter has instructed at numerous seminars on the electrical aspects of fire investigation and presented several technical papers at international conferences.
Mr. Reiter has in excess of 40 years' experience in the electrical field. He has been employed as an electrician and also an electrical design engineer in the building construction industry. He began practice as a Forensic Electrical Engineer in 1982 and is presently a member of IEEE, ASTM and the National Society of Professional Engineers. He has provided expert testimony in numerous state and federal courts in both civil and criminal matters.
In 1998, Mr. Reiter was the co-founder of Verité Forensic Engineering, LLC. located in Conroe, Texas. His expertise lies in the investigation of fires, electrocutions and other disaster related incidents involving electrical systems and components.
Mr. Reiter has provided instruction on electrical failures and fire analysis at numerous seminars and training classes including the PLRB Claims Conferences, NASP Conferences, the Texas Commission on Fire Protection certification programs, ATF and various other governmental fire investigator training classes. He has also authored and presented several scientific papers on the subjects of "over-fusing", "arc-mapping" and "vehicle fires" at international conferences on fire science and technology.
Click here to download Mr. Reiter's CV.